Happy Hour Keys
It's 5 O'clock Somewhere
Upper Keys
Middle Keys
Lower Keys
Other Fun Stuff
Welcome to Happy Hour Keys
The Florida Keys is a chain of islands so there is water everywhere. It is home to the only living reef in the mainland US. This makes for activities on the water unlike any place else. Check out some of the establishments below for some of the best water sports adventures you may ever experience.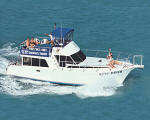 To keep up on what's happening in the Florida Keys subscribe to the Happy Hour Keys newsletter click HERE
Come back soon
Happy Hour Keys is not responsible for any incorrect information presented by this website. Please feel free to contact us at info@happyhour-keys.com if you find any errors or if you would like to have your establishment listed.